Departments and Courses
SAPDJ Pathashala
Shri Aillak Pannalal Digambar Jain Pathashala is a pioneer academic institution established in the year 1885. The Trust fosters the spirit of 'Shraman Culture' through the ingenious philosophy of 'Shikshan Haach Dharma'.
The trust for the last 131 years has been catering to the needs of the region in the field of education. The institution is striving industriously to uphold the vision of Shri Seth Hirachand Nemchand, a rare visionary who established it and institutionalized his mission. The Trust offers Bachelor Degrees in, Arts, Commerce, Science, Education and Engineering; and Postgraduate Courses in Marathi, Economics,Social work and Business Administration. Subsequently every year over 7000 students realize their academic aspirations in order to establish their lives. Student folks desperately prefer to seek entry for various courses run under the auspices of Trust. Thousands of students, who sought education here hail from different states, are placed in high positions in various sectors. It could happen only because of the cherished values like quality, integrity, justice, equality and morality that are ingrained in the mission and vision of the Pathashala. Thus the centurion institution has sustained unique academic legacy, which goes down in the history of India for centuries to come. The history made by the Trust has set a remarkable academic trend for the flourishing institutions.
Other Institutes
Walchand Centre for Biotechnology, Solapur
Walchand Institute of Technology, Solapur
Hirachand Nemchand College of Commerce, Solapur
Kasturbai College of Education, Solapur
Shri. D. J. Gurukul High School and Junior College, Solapur
Nutan Vidyalaya, Ashti
Deshbhushan Kulbhushan High School, Kunthalgiri
Vision and Mission
Vision:
To impart education as a commitment to contributing to the all-round development of the students, to the national empowerment and to the global integrity through the inculcation of Knowledge, Character, Service, Management and Love.
Mission:
Social transformation through humanistic approach
Development through demystification of science
Eco-mission for sustainable development
Social conscientization for holistic activism
Building youth through value-based education
Ensuring social justice to the marginalized to uphold social equality
Equipping professional social workers for contributing to the development of social work culture
Goals and Objectives
To impart knowledge and not merely information render valuable service in the field of education
To achieve academic excellence in the different faculties of education
To make sincere efforts for the all around development of the personality of the students.
To make the students aware of their community and social responsibilities and give them a social perspective
To train the students in the matter of values like equality of opportunities, education discipline, respect to the elders, love of truth & justice
To nurture students towards better citizenship
To create an atmosphere of amicability and co-operation conducive to integration.
To provide various opportunities to the students for the cultivation of their artistic and academic and athletic talent and to offer them every opportunity for the flowering of their talents
To aim at the cordial relationship between students and teacher contributing to enrichment of the personalities of both
As an educational institution, to contribute to the social good by sending responsible, citizen to the society.
Policies
We are committed to quality education through teaching learning Research and extension activities nurturing an intellectual culture that combines learning with experiences and producing Holistic graduates prepared for a life of purpose service and leadership.
Providing affordable and inclusive education to all sections of society
Continuous review and up gradation of infrastructure support services and professional development of the faculty.
Promotion of research to address local and global issues
Providing platforms for exploration of artistic academic and athletic talent
Homing of skills for enhancing learning and employability
---
Secretary's desk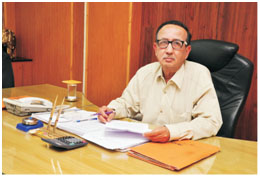 Shri Aillak Pannalal Digamber Jain Pathshala's Walchand Educational Institutes is recognized today as a vibrant Skill Development Centre globally. This Group imparts multidisciplinary knowledge and trains the students in various skill sets and simultaneously builds a sound cultural base in the students. The motto of the group 'Education is Religion' inspires all the stake holders like a light house to realize the vision of the trust.
In today's fast changing age of globalization and technology, skill building is an important instrument to increase the efficacy and quality of manpower for improved productivity and economic growth. Skill building is also a powerful tool to empower individuals and improve their social acceptance in corporate sector. It must be complimented by economic growth and employment opportunities to meet the rising aspirations of youth. The challenge lies not only in a huge quantitative expansion of facilities for skill training, but also in raising the quality of training. Our trust ensures in capacity building of such young students who can fulfill their dreams through career opportunities offered by various corporate companies which visit our group for campus placements. We also encourage students to become entrepreneurs as part of Startup India.
Walchand College of Arts and Science (WCAS), Solapur has been upholding the tradition of quality academic interaction and has been expanding in various fields for more than five decades. WCAS has been awarded with prestigious 'A' grade by NAAC and it has also been conferred with the coveted status of 'College with Potential for Excellence (CPE)' by UGC. The students of this college are working as ambassadors in various institutions of national and international importance.
Walchand Centre for Biotechnology, a new academic venture of the group, is an emerging, revolutionary branch in Science with immense applied potential. Walchand Centre for Research in Nanotechnology & Bionanotechnology was established in 2015. Here we nurture the innovative ideas for implementing newer multidisciplinary programs of modern age as per the global needs. As a result, our Group of students are selected for national level research festival held at Association of Indian Universities.
In addition to the conventional and professional courses in the Commerce and Management faculty, Hirachand Nemchand College of Commerce (HNCC) offers skill based certificate courses to make students competent to face the challenges of the increasing cut throat competition. The various activities, that are a part and parcel of the MBA course at HNCC, make the student successful and responsible in all walks of life. The college is committed for overall development of the student by providing platforms to nurture, showcase and explore their talents and achieve their goals.
The Walchand Institute of Technology (WIT) has already made its mark at the global level through its Alumni who are working for various MNCs across the industry verticals and across the globe. Kasturbai College of Education and Research Center is serving the nation by grooming the teachers of the next generation. Digamber Jain Pathashala's students are constantly showcasing their wonderful achievement in Yoga at national level. Nutan Vidyalaya, Ashti, Dist. Solapur is regularly showing extraordinary achievement in national level Archery Competition. Shri Deshbushan Kulbhushan Vidyalaya, Kunthalgiri, Dist. Osmanabad is also performing well in various curricular and extracurricular activities.
We provide ample opportunities and platforms to our students to become effective personalities so that they can contribute to nation building.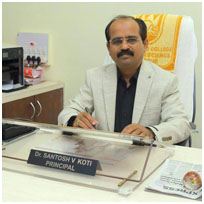 Walchand College of Arts and Science, Solapur was established on 8th July, 1962. It is run by Shri Aillak Pannalal Digambar Jain Pathashala, Solapur, a sanstha established in 1885 by Shriman Seth Walchand, a pioneer in Indian Industry and developed by Shriman Seth Lalchand, a reputed educationist. The Pathashala has been working on the 'Shraman Sanskruti' philosophy. It has 'SHIKSHAN HACH DHARMA' for its motto. In keeping with this academic tradition, the college has been moulding its students into mature and responsible citizens in the light of the Panchasutri – Knowledge, Character, Love, Management and Service. We keep ourselves abreast of the latest developments around and allow the students to benefit from the new academic trends. We are well-equipped to meet the challenges in the 21st century. Our curriculum has a combination of both the archaic and advanced subjects in Prachya – Prakrut – Sanskrut to Information Technology. Ours is one of the ideal colleges with a rich academic tradition in Solapur District.
The college has been nourishing the ideal tradition of academic transactions and going to strength to strength in the last 50 years. The students of our college have been succeeding in all branches of education and elevating its reputation to new heights of excellence. The college boasts proficient teachers, efficient administrative staff and industrious menial staff. The backbone of the status of the college is its management. It has allowed the college a splendid and spacious building, advanced academic equipment and a big playground. It pleases me to inform that the college has been awarded 'A' grade by NAAC due to its overall academic performance.
This is only a glimpse of the comprehensive information of our institute.
WELCOME & NAMASKAR
Prin. Dr. S.V . Koti
---
Governing Council
| | | |
| --- | --- | --- |
| Sr.No | Name of the  Member | Designation |
| 1 | Sheth. Arvind Raoji Doshi | President |
| 2 | Shriman Dr. Ranjeet Hiralal Gandhi | Secretary |
| 3 | Shriman Bhushan Vilas Shah | Member |
| 4 | Shriman Adv. Surel Sunil Shah | Member |
| 5 | Shriman Prithviraj Hiralal Gandhi | Member |
| 6 | Shriman Pritam Arvind Doshi | Member |